Former UARA President Aaron Willis passes

PRINT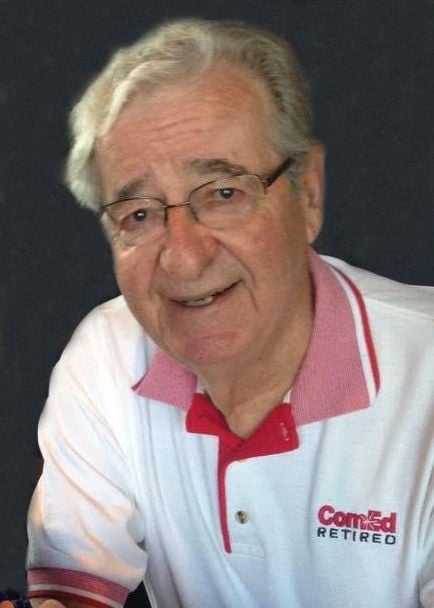 Aaron R. Willis, age 83 of Coal City and formerly of Essex, passed away Monday, January 1, 2018 at his home.
Born April 16, 1934 in Ritchie, Illinois, Aaron Ray was the son of Coy and Bessie (Hoffman) Willis. On September 3, 1955, Aaron married Helen Svoboda in Immaculate Conception Church in Braidwood.
Aaron's employment began with Public Service and continued with ComEd, from where he retired from as a heavy equipment operator in 1989, after 38 years of service.
Aaron's hobby of midget car racing, which began in 1957 with the purchase of his first car, continued most of his life. He raced up until 1976; was a member of the board of directors, worked as a pit steward, and served as President of the United Auto Racing Association (UARA); and he served as President and Racing Director for the World of Outlaw Midgets. In 1986 Aaron chartered the United Midget Auto Racing Association (UMARA), which was a family run business, operating (14) years through the 2000 racing season.
A man with strong determination and a sense of impeccable detail, Aaron leaves behind a legacy of racing, as well as cherished memories with his grandchildren, whom he adored.
Survivors include his wife of 62 years, Helen; seven children: Valerie Willis-Carter of Coal City, Nadine (Robert) Hutchinson of Wheaton, Vicki Henke of Wilmington, Sheila Willis of Coal City, Sara Sirovy (fiancé Joe Wesner) of Orland Park, Melanie (Dan) Bell of Naperville and Aaron Willis (Stephanie Baker) of Wilmington; grandchildren: Arin Carter-Richards (Ken), Danny, Jr. (Amanda) Carter, Robert Hutchinson (fiancé Liz Denz), Anne Hutchinson, Madeline Hutchinson, Sarah Sirovy, Nicholas Sirovy, Ethan Bell, Aidan Bell, Andrew Willis, Jonathan Wesner and Alex Wesner; one great grandson Allan Richards; one sister Margaret (Patrick) Weber of Scio, Oregon; one sister-in-law, Roseann Novy of Coal City, and several nieces and nephews, as well as his best friend, Michael Yeager of Joliet.
Aaron was preceded in death by his parents; one son James in infancy; sister, Dorothy Sommers and one niece, Denise Mask.
The family will receive friends for a Celebration of Aaron's life on Saturday, January 6, 2018 between the hours of 3:00 p.m. and 8:00 p.m. at Reeves Funeral Home, 75 North Broadway (one block north of Illinois Route 113) in Coal City.
Green flameless cremation rites will be accorded following the celebration of life, and a private family inurnment will be held in Bohemian National Cemetery in Braidwood at a later date.
Family and friends may sign the guest book, upload photographs or share Aaron's memorial page online by logging onto: www.ReevesFuneral.com

Life Celebration services and green flameless cremation arrangements have been made under the direction and care of Reeves Funeral Homes, Ltd. in Coal City. (815-634-2125)